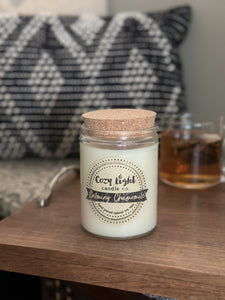 Calming blend of chamomile, jasmine, rose, and 

ylang with creamy undertones of apricot and musk.


WHY YOU'LL ❤︎ OUR CANDLES

✓ 100% natural soy wax
✓ phthalate free/skin safe fragrances
✓ lead/zinc free wicks
✓ hand poured in small batches
✓ dye free


BURN TIMES/DIMENSIONS
12oz / approximately 50-60 hours / 3.125" L x 3.125" W x 4.5" H
Very nice scent
Very nice subtle scent. Loved it!